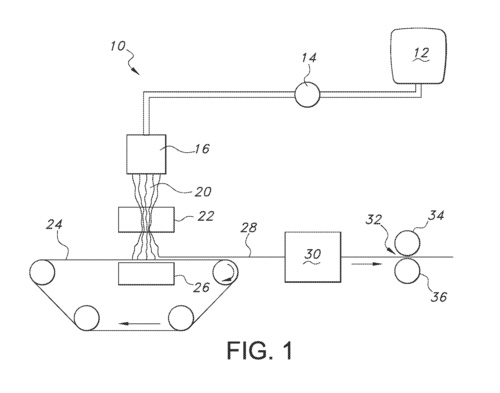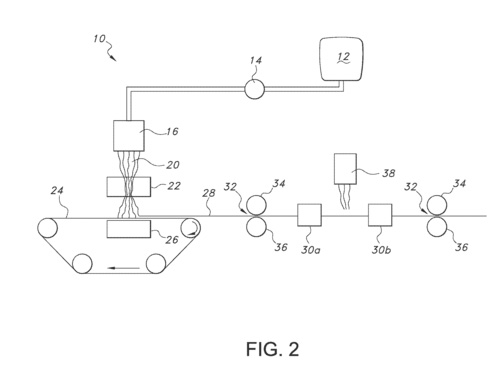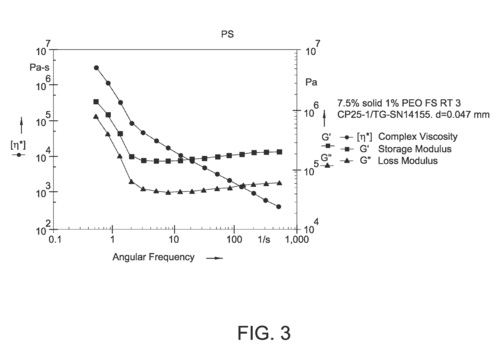 Filaments Comprising Microfibrillar Cellulose, Fibrous Nonwoven Webs and Process for Making the Same (Application number: 20140121622)
Abstract: Disclosed herein is a cellulosic textile filament made from microfibrillar cellulose fibers and a thickening agent as well as the precursor dope for forming such filaments, nonwoven webs made from such cellulosic textile filaments and the process for forming such filaments and nonwoven webs including such filaments. One of the advantages of these filaments is the eco-sensitive way in which they are made as they utilize a water-based dope that does not require any chemical solvents unlike other processes such as those used to make Lyocell fibers. In addition, the process does not involve any washing or extraction steps and it employs a cellulosic fiber source that is broadly based and renewable.
Type: Application
Filed: October 2, 2013
Issued: May 1, 2014
Assignee: Kimberly-Clark Worldwide, Inc.
Inventors: David M. Jackson, Christopher O. Luettgen
---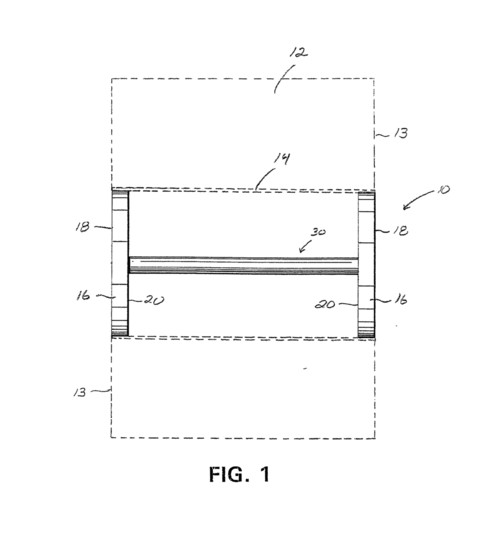 Adapter to Convert a Hollow Core Roll Product for Dispensing from a Coreless Roll Dispenser (Application number: 20020074450)
Abstract: An adapter assembly for mounting a paper roll product having a central hollow cylindrical core in a coreless roll dispenser includes side plates having a shape and size so as to frictionally engage with the hollow core of the paper roll product. The outer face of the side plates is substantially flush with the respective sides of the paper roll product. A female recess is defined in the outer face of the side plates at a location corresponding to the rotational axis of the plates and paper roll product. The female recess has a shape and size so as to be engaged by male protrusions of the coreless roll dispenser. At least one longitudinally extending connecting member may be disposed between the inner faces of the side plates within the hollow core of the paper roll product.
Type: Application
Filed: December 19, 2000
Issued: June 20, 2002
Inventors: Paul F. Tramontina, Christopher O. Luettgen, Dena L. Friderich, Stephen L. Phelps, Richard P. Lewis
---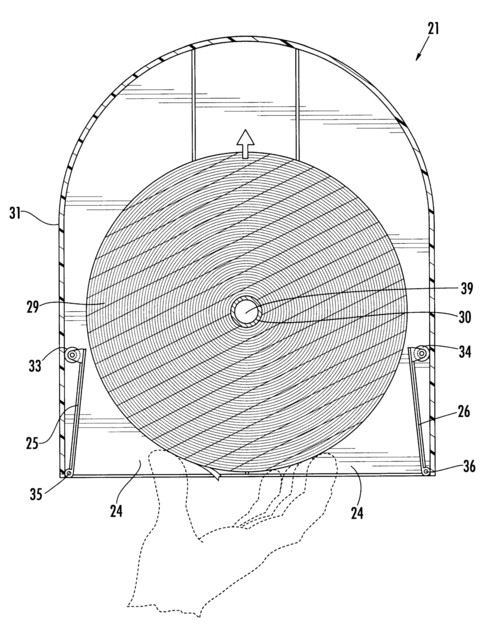 Abstract: An apparatus and method for dispensing cored or coreless rolled paper is disclosed. The apparatus comprises a housing having a dispensing side from which rolled paper products may be dispensed. A doorway enclosed by one or more doors allows the insertion of a rolled paper product through the doorway to the interior of the housing in a simple and efficient manner. One or more roller guides may be mounted on a door to contact the outer circumferential surface of the rolled paper to support the rolled paper within the housing, and to assist in dispensing the rolled paper from the housing. Cored or coreless rolled paper may be dispensed from the dispenser.
Type: Grant
Filed: March 30, 2000
Issued: July 31, 2001
Assignee: Kimberly-Clark Worldwide, Inc.
Inventors: Stephen L. Phelps, Christopher O. Luettgen
---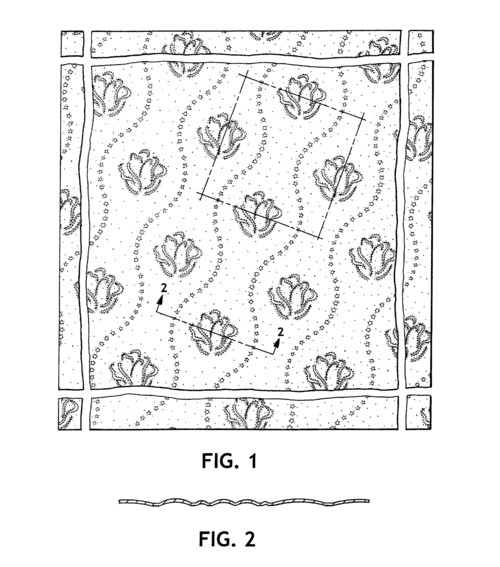 Embossed Flower Absorbent Paper Product (Patent number: D437119)
Type: Grant
Filed: May 14, 1999
Issued: February 6, 2001
Assignee: Kimberly-Clark Worldwide, Inc.
Inventors: Wendy Ann Jahner, Patricia A. Stern, Christopher O. Luettgen
---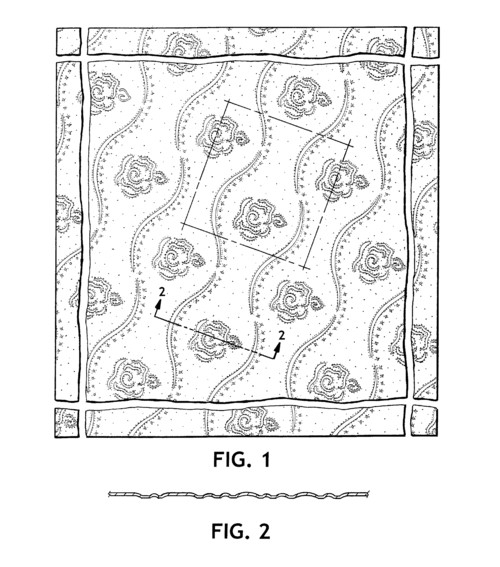 Embossed rose absorbent paper product (Patent number: D437489)
Type: Grant
Filed: May 14, 1999
Issued: February 13, 2001
Assignee: Kimberly-Clark Worldwide, Inc.
Inventors: Wendy Ann Jahner, Patricia A. Stern, Christopher O. Luettgen
---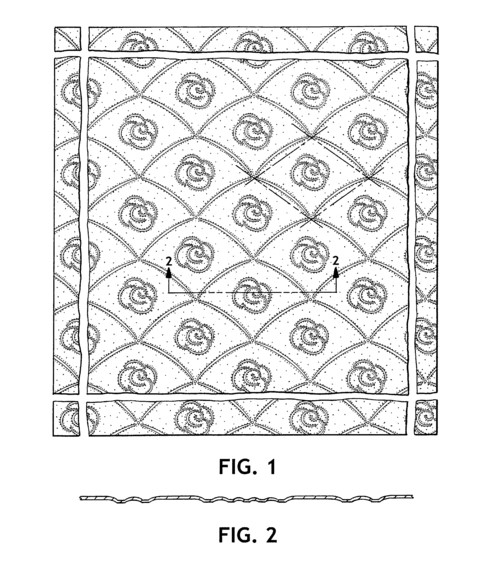 Embossed powder-puff absorbent paper product (Patent number: D437120)
Type: Grant
Filed: May 14, 1999
Issued: February 6, 2001
Assignee: Kimberly-Clark Worldwide, Inc.
Inventors: Wendy Ann Jahner, Patricia A. Stern, Christopher O. Luettgen